Super Bowl commercials are always the most creative and appealing. The reason is at this period most people are watching national television. Thus, it is a perfect time for different advertising companies to present their new products on the screen. There are many organizations, which advertise their goods and services during Super Bowl. For example, there are food advertisements, such as Pepsi or Coca-Cola, as well as car commercials. Each company tries to invent the most creative commercial, which can later become popular. M&M's Super Bowl commercial is also very interesting, and to appeal to the audience its creators are using particular stereotype.
To start with, there are different methods, which can help to identify stereotypes in the media. Content analysis is one of the options. Hence, it is important to analyze different methods of the M & M's Super Bowl advertisement. Therefore, the commercial is showing the love story, when Red M&M's is in love with a real woman. The main hero is playing the piano and singing a song. It is important to pay attention to the main message of this song because it says, "I would do anything for love." Then we see how Red M&M's is purchasing clothes to his girl, painting her nails. At this moment, he is singing the opposite words, "I won't do that…" Afterwards, we see how his girl is trying to find a way to eat it.
Of course, this is a funny commercial, which is meant to entertain the viewer. Nevertheless, it is important to remember that many advertisements are using some social stereotypes. The latter are very useful tools for many filmmakers and videographers since they always make the whole picture clearer. Thus, in this commercial, we see a common stereotype of relationships between men and women. According to this stereotypical view, men are responsible to support their women financially, for example, by purchasing clothes.
Best custom writing service
There are many commercials that injure because of their unethical approach. Stereotypes offer a blunt, effective tool for communicating – and, as with most blunt tools, their impact is most often overbroad and harmful (Ross 3). In such case, there is a particular social group, which is being hurt by the advertisement. However, the infliction of injury does not even have to be intentional (Ross 18). Very often creators of advertisement do not want to show insignificance of certain group.
For instance, this M&M's commercial portrays a story with the division on gender roles. Gender roles are built from expectations about how people should behave (Worrel 172). In fact, many women are expected their men to pay for them. Nonetheless, it is a completely stereotypical view. Very often men are depicted as strong individuals, who are able to support their women, but nowadays women are gradually becoming more independent. Geender equality in education or in work also allows them to succeed economically.
Indeed, stereotypes about men are more consistently positive, and stereotypes of women have negative cognitive effect on perceptions of individual women (Worrel 874). In this commercial, woman is portrayed in a negative way as well because she is manipulating her men. In addition, media is an extremely powerful tool today. At the same time, it is also responsible for the influence it makes. Individuals in the audience are necessarily vulnerable to the impact of the media in all of its social functions (Ross 11). Thus, visual media play a major role in the creation of diverse social stereotypes.
Vip Services
Extended Revision

The proper revision is one more step to make your paper perfect!

Top Editor

Your paper is going to be edited by our best and precise editors!

VIP Support

As our VIP Client you will get the best support from our Top Specialists!

Top Writer

Our best writers are going to offer you the highest quality of paper written!

SMS Notification

You will be provided with the instantaneous SMS notifications about your order!

Additional Plagiarism Check

To be sure we provide you the best quality paper we perform the additional plagiarism check!
All in all, stereotypes are widely utilized in the modern media. Nevertheless, their impact is always negative since they are built on the unethical approach. Super Bowl commercials are anytime the most creative and appealing. In order to entertain the audience and attract attention to the product, each company tries to invent the most creative commercial, which can later become popular. At the same time, many commercials are based on particular stereotypes. For example, M&M's commercial is based on gender stereotype. It portrays woman in a negative way because she is manipulating her men. Of course, many people can ignore this stereotype whereas this commercial is very funny. However, it is still a good example of how some advertisements use stereotypes unintentionally.
Related Free Research Essays
Free features
Free bibliography page
Free delivery
Free revision
(within 48h)
Free formatting
Free outline
We Guarantee
Quality research and writing
24/7/365 Live support
MA, BA, and PhD degree writers
100% Confidentiality
100% Authenticity
Paper format
12 point font size
Double or single spacing
300 words/page
Text aligned left
One-inch margins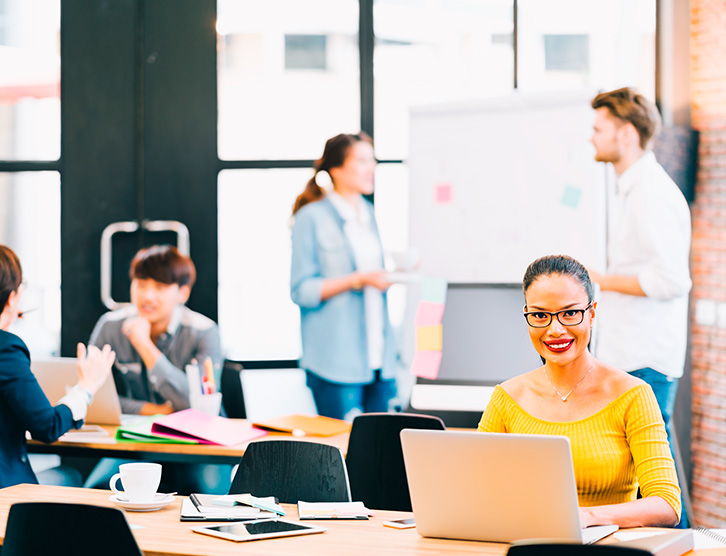 Testimonials
Here is what our happy clients say
Read More
You may leave feedback on your completed orders
f

e

a

d

ba

c

k