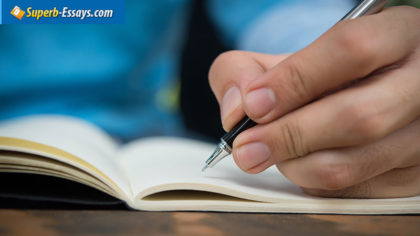 At first glance, it might seem that writing a descriptive essay is quite a simple task, but in fact, it may turn out that this is not so easy. Working on a descriptive essay can take a lot of time and skills. Do not think that you will be able to cope with this work overnight, especially if you are a beginner in writing. In order to create an appropriate essay, you have to learn many examples of good works. Here, you may learn some rules of creating a descriptive essay.
Recommendations on how to Write a Good Descriptive Essay
Description
If you are serious about writing a descriptive essay, first you should clearly understand what exactly you will have to do, what is the meaning of the very concept of a descriptive essay. It is necessary to remember that the whole essence of this notion lies in the description that is a certain visualization of an object or idea, when your reader can get the image that you are describing in your work.
Visualization
One of the most important features of this type of work is the full disclosure and description of the topic researched in your work. At first sight, a descriptive essay may seem similar to a definition paper, but there is one significant difference. A definition paper introduces to the reader only the main points of the work when a descriptive essay provides a more detailed description of it.
Calculate the cost of essay
As mentioned before, your description should visualize some object or idea. In order to do this correctly, you need to pay attention to the audience, the readers of your work, and write essays according to their level of knowledge and erudition. If you write too hard or too easy, the essay may be incomprehensible or too boring and predictable.
Structure
Follow the correct structure of the essay writing. In the introduction, you must give a clear idea of what the topic of your study is. In the main part of your work, you have to show how you managed to solve the problematic issues, how the analysis was conducted, and the conclusions need to summarize all the results of your work. In addition, you must briefly write down what the outcome of the research is.
Terminology
Of course, the frequent use of different terms will allow your work to look more serious, but be very careful with terminology. Use only those terms and definitions that you know well, check their meanings in several sources. Sometimes even one incorrectly used word can completely change the essence of the whole concept. Do not forget to re-read and edit your work.
Title
Think of a good title for your work. It should describe the topic of your essay as clearly as possible and convey its essence. The reader should immediately understand what is going to be discussed. Many writers advise to come up with a title for the essay not at the beginning of the work on it, but at the very end, because many new ideas may arise during the process of writing. If you have studied all the research problems in detail, sum up the results so that it will be much easier to find the right name for your work, which will accurately convey your message to the audience.
Related Blog Posts from category "Essay Help"