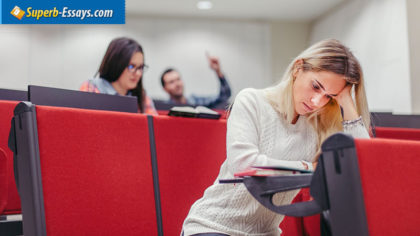 Almost every freshman has English 101 as an entry-level course in the schedule. What are the peculiarities of the course? Are there any strategies on passing it successfully? Here are the most effective tips that will come in handy in order to pass the discipline with flying colors.
Study the Basics
Before signing up for the course, it is recommended to check on your knowledge regarding English grammar and writing. As the majority of high school courses require good literature knowledge, you need to get some practice in basic writing conventions. Therefore, it is important to develop writing skills, such as sentence structure and grammar, beforehand.
Use the Available Resources
In the beginning of the course, you will be provided with the list of literature to read and writing skills to master. It is essential to consider this list rather than ignore it. Take advantage of these sources in order to learn from them and improve your knowledge of English.
Textbooks
In addition to the list of available resources, you will receive two textbooks for the course. Typically, you will get a book of essays and a writing handbook. It is very useful to read the first one in order to take some notes and increase your general comprehension of the course. The second textbook is beneficial in terms of essay writing. The information provided in this handbook will be helpful throughout your college years.
Writing Centers
Students can get help in various college writing centers when it comes to creating essays. Traditionally, there is a tutor who is ready to assist students in organizing the structure of an essay or polishing their writing skills. The tutor will most frequently work one-on-one with every student who has difficulties in composing essays.
Essay Writing
Writing essays is the most common task in English 101. In high school, you were taught how to organize and write a 5-paragraph essay, weren't you? In college, you will have a chance to expand your knowledge of different writing formats, conducting research, information search, and analysis, etc.
Avoid Plagiarism
Make sure you realize the meaning of plagiarism and do your best to avoid it. Plagiarism instances might seriously spoil your reputation and, consequently, your college career. Thus, it is recommended to submit only 100% original papers. If your experience troubles organizing words in a unique way, it is better to ask the tutor from the writing center. This way, you will clearly understand the peculiarities of plagiarism and get some help.
Keep in mind these tips in order to be successful in English 101. In addition, you will be able to pleasantly surprise your professor with good and deep knowledge of the course.
Related Blog Posts from category "Good Writing Service"