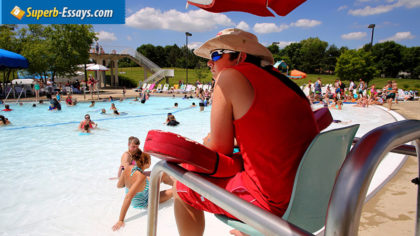 Making the ends meet while being a college student is the task that is familiar to virtually everyone. Luckily, there are quite a few options to get some income while accumulating practical working experience. Summer jobs are the perfect solution for those who struggle with juggling studying and work during the school semesters. Here are top five options you should consider for yourself.
Freelance Writer
If you have a flair for putting words together into coherent sentences, you can begin earning money just by doing this. Although the job of a freelance writer is quite popular today, you should also be aware that to make a profit out of it, you need to write well. As long as you can do that, this work is amazing – you have a flexible schedule, can choose your own assignments, and work literally from your own couch.
Waiter
Although this is the classic of college employment, being a waiter is both a blessing and a curse. Provided you can get into a reputable place, this job alone might be enough to make a living and become fully independent of your parents. On the flip side, though, you'll find a highly demanding job that is suitable only for people who are quick on their feet and get along well with pretty much everyone. If you feel as if you could stand people and physical pressure, serving tables will pay off greatly.
Internships
If your main objective is not money but experience, you should opt for a summer internship at a place that is related to your field of study. If you're lucky, you might even be able to find a paid internship, though the money is usually meagre. This kind of work will give you a direct and sometimes too realistic insight into something that can become your future career. Not only will you get new experience, but you'll also have a chance to make sure that it's something you want to connect your life with.
Babysitter
Summer is the time when many parents desperately need someone to look after their kids when they are not confined in school. That's when you can step in and earn quite a lot as a nanny. For the kids lovers, this job is a heaven because if you're lucky to get good kids, you'll spend the time playing games, reading stories and watching cartoons. Who doesn't want to be paid for that?
Entrepreneur
Do you see a potential in yourself? Do you think you can realize it on your own? Do you have a plan how to do this? If all your answers were affirmative, then you don't even need to look for a summer job – create it yourself. You don't have to invest in a ground-breaking startup, simply offering grass mowing services to your neighbors will work for your first own business.
Being a college student and not working is not a luxury many people can afford. Summer jobs can help you to keep your head above the water and get valuable experiences.
Related Blog Posts from category "Professional Assistance"