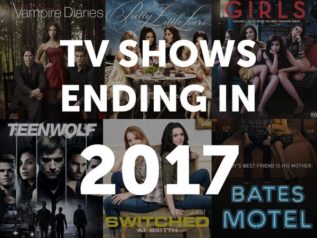 You finally find the time to watch the entire season of the greatest TV show, and as soon as you watch it to the end, you are looking forward to a new season. Only, while watching or listening to the news, you are terrified to discover that you have just finished the last season, and instead of savoring it, you simply flew through it.
Almost each of us has ever faced such a struggle with the ending of favorite TV shows. It may be important for TV series fans to be aware of when their favorite shows are going to an end so that they can enjoy the last episodes. Here are three great TV shows that are ending in 2017.
Bates Motel
This famous psychological thriller appeared when A&E was looking for something worthy to offer to the audience. This TV channel had some kind of success with several crime dramas, but had not had any big wins till this show appeared. But as soon as the writers of the Bates Motel offered to start prequel series about Norman and the events, which led up to the Psycho movie, the channel realized it is really worthy and skipped the pilot episode. It ordered the first 10 episodes that got record ratings and great reviews from critics.
Black Sails
The huge debut of this series was in 2014. The series describes the life of pirates in the 1700-s rivaling for control of seas and looking for the treasures of Urca de Lima. Each episode demonstrated a new adventure, which promised an exciting journey with Captain Flint pre-Treasure Island.
The news that this season is going to become the last one made most fans sad, but it should be bittersweet news. Black Sails is ended by the creators as they feel that they have presented the story in a proper way.
Bones
Even for the audience that is not a police procedural fan, there is no denial that this series had a special charm that made Bones very interesting to watch.
The TV series describe cases solved by a FBI agent and a forensic anthropologist. Bones became a hit since its debut with ratings constantly rising until season 6. Then there was a reduction in the ratings that has now led to the cancellation of the show.
Related Blog Posts from category "Student's Life"